Submitted by Administrator on Fri, 04/01/2019 - 14:45
---
Congratulations to Dr Rose Cooper, who completed her PhD in the Department of Psychology in 2017, and who has been awarded the Experimental Psychology Society Frith Prize. The prize recognises experimental psychologists at the start of their career who have produced an exceptional body of work in their PhD thesis.
 

Dr Rose Cooper awarded with The Frith Prize by the Experimental Psychology Society for her PhD thesis at the University of Cambridge, Department of Psychology.
Rose did her PhD exploring the cognitive neuroscience of episodic memory in autism spectrum disorder using behavioural, eye-tracking, and functional neuroimaging methods. She was supervised by Dr Jon Simons, in collaboration with Dr Kate Plaisted-Grant and Prof Simon Baron-Cohen.
------------------------------------------------------------------------------------------
| | |
| --- | --- |
| We are all delighted that Rose's intellectual curiosity, original thinking, dedication and hard work have been recognised with this prestigious early career award from the Experimental Psychology Society, one of the most respected learned societies in the field."  | Dr Jon Simons |
Rose was part of the Memory Laboratory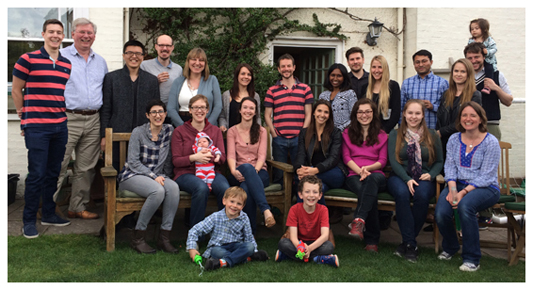 Dr Rose Cooper is now a postdoctoral researcher at Boston College (USA).