Case Study 1 – Dr Vasanti Jadva
I joined the CFR in March 2006 as a Research Associate. I took my most recent maternity leave on 1st Feb 2012. At this time I was working on a large grant headed by Professor Susan Golombok, and I was also Principle Investigator on my own research grant which I was awarded under the ESRC's first grants competition. I had health complications and a long commute from London and so I was allowed to work from home for the last five weeks before I left for maternity leave. This allowed me to continue working to complete academic papers that I wished to submit before going on leave. In addition, prior to leaving for maternity leave, I was encouraged to apply for promotion which was successful, and I was promoted to Senior Research Associate on my return. When I went on maternity leave, Professor Golombok became the day-to-day contact for my research assistant.
My third daughter was born on 3rd March 2012 and I returned to work on 1st Jan 2013 after having taken 11 months' leave. During my maternity leave, I utilised the University's Keeping in Touch Days to monitor the progress of my grant via email and carried out any necessary work from home. The Centre was very flexible about the date of my return to work. Professor Golombok discussed the details of my return with me including my workload and whether I wished to return full-time or part-time. I decided to return to work four days per week. The Centre also allowed me to gradually return to work, such that for the first five weeks I was working only two days per week. This was vital in providing me with the necessary time to adjust and settle into the new routine. I have continued to be supported and encouraged by the Centre. Since I returned to work, I have taken on two PhD students as a co-supervisor and I plan to apply for further research grants to advance my research career. I do not feel that returning to work part-time has affected the progress that I am making, and this is largely attributed to the support received from the Director and Deputy Director of the Centre. I am able to work from home and have been given the flexibility to manage my working hours which has been an enormous help. This has been particularly beneficial as I am currently at the writing-up phase of my own grant. 
Case Study 2 – Professor Claire Hughes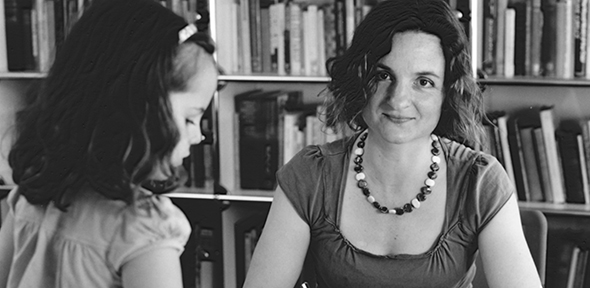 My first experiences at the Department were as an undergraduate in Natural Sciences. Having been inspired by my (male) A-level physics teacher to think about a career in medical physics, I was then discouraged by frequent encounters with sexist attitudes during a gap year at Thorn EMI electronics. This changed in my 2nd year at Cambridge when I discovered experimental psychology, which opened up a world of science in which women were welcome. My years as PhD student in the Department, working on executive functions in autism were very happy and productive and I recall being encouraged and inspired by many different researchers, male and female, within and outside Cambridge.
Knowing that I am half-French, my supervisor encouraged me to apply for post-doctoral funding from the Fyssen Foundation in Paris. This challenging two-year post-doc was followed by six very productive years at the Institute of Psychiatry in London. However, the birth of my son (in 1999) made me realise that I needed an alternative to the hamster -wheel of short-term research contracts. A key attraction of a job advertised in Cambridge was the possibility of becoming a member of the CFR, which I reasoned (correctly), would have a family-friendly work culture. However, the CFR was, at that time, housed within the Faculty of Social and Political Sciences (SPS), in which I was, for some years, the only female member of staff of childbearing age. Since my arrival in Cambridge in November 2000 I have had two further children (daughters born at the start of 2002 and in July 2006). The contrast between my experiences in and around these two periods of maternity leave is a clear testimony to the changing culture within the university across this period and when my third child was born in 2006 my new colleagues could not have been more supportive. By then the new CFR director, Professor Susan Golombok, had raised funds for major refurbishments (including a baby-changing room and a large sofa in my office - perfect for brief power-naps in the late stage of pregnancy). More importantly, the changes in staff led to the introduction of more positive practices at an institutional level, including a risk assessment for pregnant women.
Another way in which my senior colleagues have been very supportive has been in encouraging me to apply for promotion. Thus I arrived as a lecturer in November 2000, was promoted to Senior Lecturer in 2003 and to Reader in 2005. Although my initial application for a professorship in 2010 was unsuccessful, it was helpful to be granted a face-to-face meeting with the chair of the school's promotion committee and to receive written feedback that my application was judged 'slightly premature'. This encouraged me to apply again in 2011 and I found out that my second application had been successful shortly before the merger that led to the formation of the new Department of Psychology. I now find myself in a position in which it is my turn to mentor and support junior members of staff, in a Department that is full of inspiring and friendly colleagues. As a result, despite the challenges of juggling the demands of work and the needs of three children, I feel fulfilled and privileged.