Submitted by Administrator on Tue, 23/07/2013 - 16:46
---
University Lecturer and beloved commander of the Cambridge Prosociality and Well-Being Lab, Dr Alex Kogan,  has been awarded a three-year Economic and Social Research Council (ESRC) grant under the Future Research Leaders Scheme.
The aims of the Scheme are to help outstanding early-career social scientists realise their potential to become world leaders in their field, and to fund world-class social science research.  This year, the ESRC was particularly interested in proposals involving innovative research methods.  Alex will research the role of the oxytocin system in well-being.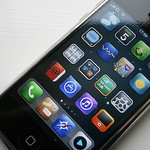 Alex's Lab has also been awarded an 18-month grant from the ESRC National Centre for Research Methods (NCRM) for a project that will bring together the latest smartphone and genetic initiatives to create a methodology that is both cost-effective and innovative.
Read more about the project here.